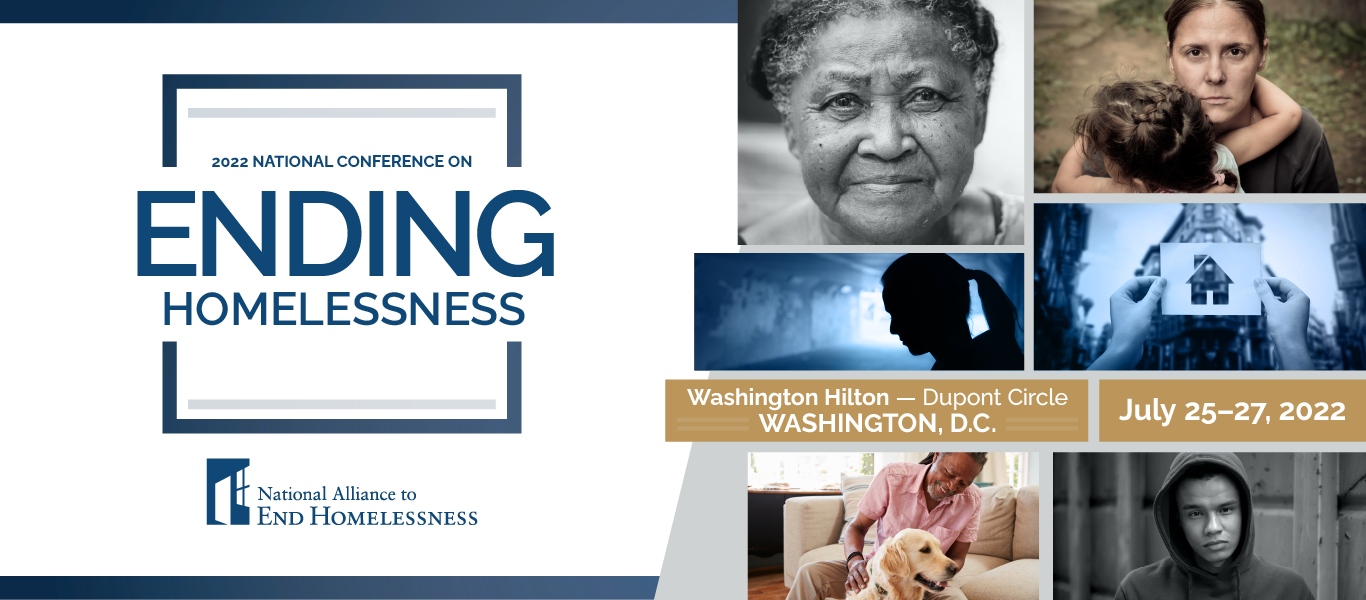 When and where is the conference?
The 2022 National Conference on Ending Homelessness will take place on Monday, July 25 – Wednesday, July 27 at the Washington Hilton at Dupont Circle (1919 Connecticut Ave NW Washington, DC, 20009). Name badge pick-up and registration starts on Sunday July 24, from 4:00 – 6:00 p.m. You can find more information about the venue and available transportation on the Hotel and Travel page.
What safety protocols are being taken because of the COVID-19 pandemic?
The Alliance is committed to putting on a safe event. Review our vaccination policy here. All attendees must provide proof of COVID-19 vaccination with booster (if last dosage was 6+ months ago) in order to enter. The Alliance has partnered with CLEAR to utilize the Health Pass feature, to provide easy proof of COVID-related health insights for faster entry. Get CLEARED now, to ensure an efficient check-in process!
The health and safety of the Alliance conference participants is the main priority. Following recent best practices in the event industry to minimize risk and maximize participant well-being, the Alliance has decided to require proof of up to date* vaccination status for all participants. More information about the Alliance conference safety plan can be found here.
What if I'm exhibiting COVID symptoms or test positive for COVID before the conference?
If you are exhibiting COVID symptoms or test positive before traveling to the conference, please contact conference@naeh.org immediately to discuss your attendance and registration options.
How much is registration?
The regular conference registration fee is $725.00. Registration will be available until Wednesday, June 22, 2022, at 3 p.m. ET.
Subject to availability, the late registration rate is $775.00. For more information on rates and registration timelines, visit the Registration and Cancellation page.
What is included with registration?
Registration for the three-day conference includes access to all workshops and plenaries, a meet and mingle reception on Monday evening, and continental breakfast and lunch on Tuesday and Wednesday.
How can I pay for my registration?
When registering for the conference you can pay online with a credit card (Visa, MasterCard, and American Express are accepted). If you need to pay by purchase order, please contact us directly via email at conference@naeh.org.
Something came up and I can't attend. What is the cancellation policy?
Cancellation requests made by Monday, June 13, 2022, will incur a $50 cancellation fee. Requests made between Tuesday, June 14, 2022, and Friday July 8, 2022, will incur a $150 cancellation fee. Cancellations made after July 8, 2022, will receive no refund.
For full cancellation details and process please visit the Registration and Cancellation page.
Does the Alliance offer CEUs for attending the conference?
While we do not offer CEUs, we are able to provide you with a letter confirming your registration after the conference has ended. If you would like to request a letter confirming your registration, please contact Jeania Davis, Director of Meetings & Events, at jdavis@naeh.org.
Does the Alliance accept proposals for workshop topics and speakers?
Alliance staff plan all workshop content and conduct all speaker recruitment. We are always interested in hearing from the community about recommended speakers and subjects as we plan the conference agenda. If you would like to share your suggestions, use this link to contact us.
I received a scholarship in the past. Can I apply again?
The Alliance offers conference scholarships to people with lived experience of homelessness, and/or those who have experienced homelessness in the past five years. Scholarship applications will close on May 20, 2022. If you have received a scholarship in the last two years, you are not eligible for a scholarship to the 2022 National Conference on Ending Homelessness.
I volunteered last year. Can I volunteer again?
The Alliance will prioritize volunteer positions for those who have not volunteered in the past. Volunteers from previous conferences are welcome to apply.
Are travel/hotel costs covered for volunteers? How about food?
Volunteers receive complimentary registration to the conference, including access to all sessions, continental breakfast, and plenary lunches. Volunteers must arrange and cover the costs of their own transportation and lodging.
I just purchased an information table. Can the people staffing the table attend workshops or plenary sessions?
Individuals staffing information tables may not participate in the conference as a registered attendee (this includes attending both workshops and plenaries) unless they have paid an attendee registration fee.
I am a sponsor. Where do I send my logo/ad?
Sponsors may send their logo or ad to development@naeh.org.
I have a question not listed here!
Do you have a question that we haven't answered? Contact the appropriate staff member below, or contact us here.
Jeania Davis
Director of Meetings and Events
Conference Planning, Logistics and General Questions
jdavis@naeh.org
202-942-8287
Teresa Ferrara
Meetings & Events Associate
Registration, Speakers, Volunteers and Scholarships
conference@naeh.org
Tom Murphy
Director of Communications
Media Credentials and Press Information
tmurphy@naeh.org
202-942-8254
Development Office
Sponsorship Opportunities and Information Tables
development@naeh.org