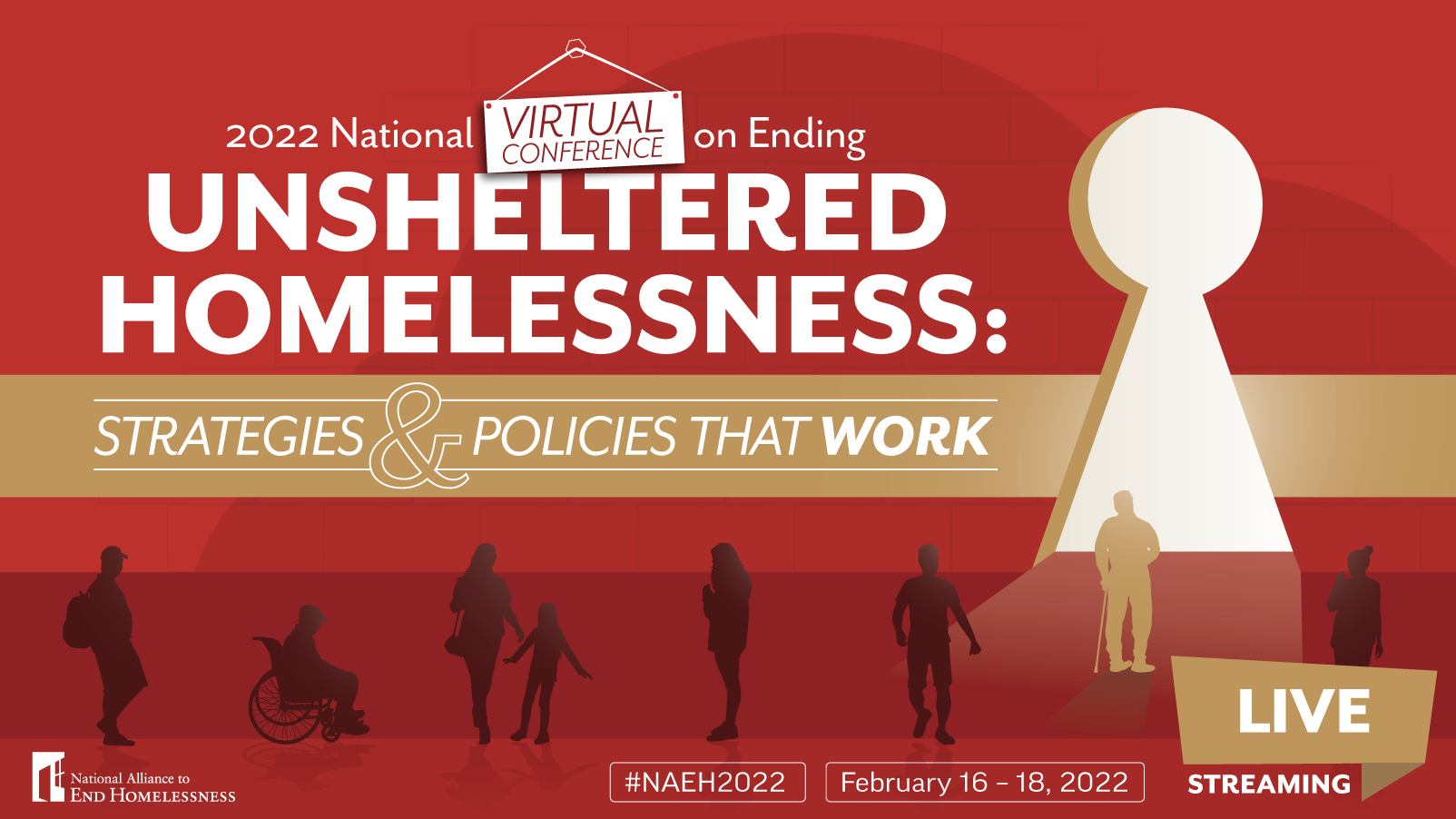 Registration has re-opened for our upcoming virtual conference.
Read our
FAQ
to learn about our transition to a fully virtual conference.
Ending Unsheltered Homelessness: Strategies & Policies That Work will bring together providers, system leaders, advocates, people with lived expertise, and others from across the country to address a national crisis that has become the focal point for homelessness in America.
Following years of decline, unsheltered homelessness rates have risen 30 percent over a five-year period. In 2020 more individuals experiencing homelessness were unsheltered than were sheltered for the first time since HUD began collecting this data. As part of this live, in-person event, subject matter experts will come together to share the lessons they've learned in their efforts to get people off the streets and into permanent housing. Together, they will address the unprecedented opportunities before them and will commit to meeting this moment with the urgency this crisis demands so that no person must live outdoors or in a place not meant for human habitation.